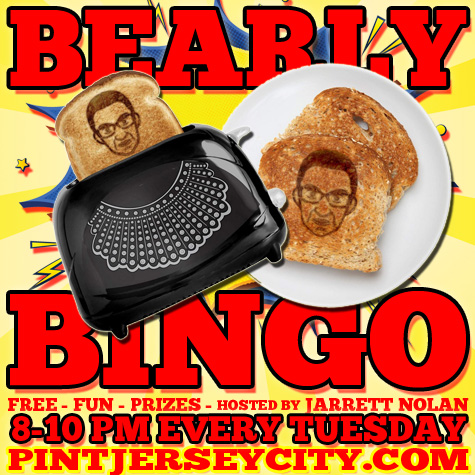 Bearly Bingo ain't like any bingo you've played before!
Every Wednesday our zany host Jarrett Nolan is pulling balls
and handing out prizes. Win cash, lottery tickets or
even a Ruth Bader Ginsburg Toaster!

Best of all - it's free to play!
Bearly Bingo every Tuesday, 8-10 pm at Pint.

Pint's Big, Hung and Stuff Holiday Party is huge!
We've got Santa! We've got stuffed stockings!
We've got presents for everyone!
Don't miss our biggest party of the year.
(Plus there is never, ever, ever a cover charge at Pint!)