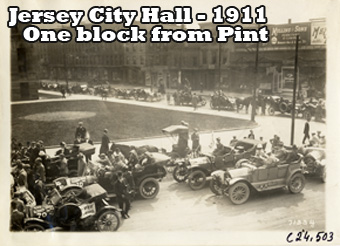 Way back in 1911, bartenders started slinging drinks at Pint and for over a century Jersey City has been drinking here.

Of course, Pint wasn't always called Pint. We've had a few different names and owners in a hundred years, but the
doors have never closed. .

Wait. What about prohibition?

During prohibition Pint was owned by Frank Hague, the notoriously corrupt mayor of Jersey City who, despite having an annual salary of only $8,500 was estimated to be worth $10 million when he died. Located just a block from City Hall, Pint was reputedly used for shady deals and meetings for"friends" of the mayor.

Pint changed along with Jersey City over the decades. Check out this photo of the bar we think is from around the end of World War II.

In the 1970s and 80s, Pint was called the "El Negro Tavern", best known as a place you could get beer to go and by local police as "A Beer and a Stabbing" for the number of times they were called to break up fights.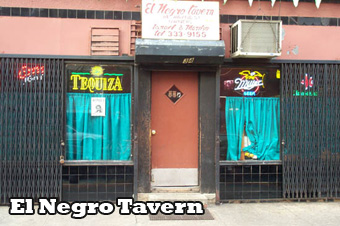 In the early 2000s, El Negro was sold and became Star Bar, with a renovation from dive bar to lounge.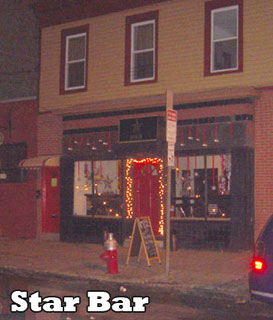 In 2009, Wolf bought Star Bar and in 2011 renovated it to reflect the historic look it had in the 1940s, launching Pint - Jersey City's first American craft beer bar.


You might recognize the modern Pint from some television shows and movies, including a certain show on a music video channel that followed young Jersey kids vacationing at the shore. (Can you figure that one out? Good, because the production contract prohibits us saying the name directly.)


Today, Pint carries on a century of slinging drinks for Jersey City. We're proud to be the home of Jersey City's gay community, but as owners Tommy and Wolf say: "Everyone is welcome here!"

We don't care what you look like, where you're from, who you love, or who you sleep with, you're welcome here.

So pull up a bar stool and join us at Jersey City's oldest and friendliest neighborhood bar. Oh, and Jersey City's favorite craft beer bar.